Massage Therapy at Montgomery Chiropractic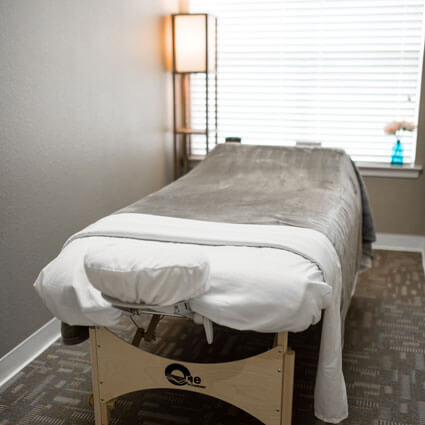 Whether you could use a dose of posh pampering or are looking for pain relief, consider massage therapy at Montgomery Chiropractic. Our massage therapist, Jessica Gargagliano, is highly proficient in providing an array of massage techniques.
Benefits of Massage Therapy
Here are some of the many benefits of massage therapy:
Relieves pain
Boosts the immune system
Promotes better sleep
Alleviates anxiety and depression
Reduces stress
Using long, kneading strokes, Swedish massage is both relaxing and invigorating.
30 minutes: $45
45 minutes: $60
60 minutes: $75
90 minutes: $110
120 minutes: $135
This technique applies sustained pressure using slow and deliberate strokes to address musculoskeletal issues.
30 minutes: $50
45 minutes: $65
60 minutes: $80
90 minutes: $120
120 minutes: $150
As a form of Traditional Chinese Medicine, cupping uses suction cups to stimulate the skin and muscles. Cupping can reduce pain, improve blood flow and more.
30 minutes: $55
Add onto Deep Tissue for $15
Massage during pregnancy can alleviate back pain, decrease depression, reduce stress and more.
30 minutes: $55
60 minutes: $80
This unique therapeutic taping technique can help to decrease pain, reduce inflammation, enhance performance and more.
$15 per area
Two areas for $25
$10 for each additional area
Book a Session Today
Our Belton massage therapist is available Monday-Thursday: 9 a.m. – noon and 2 p.m. – 5:15 p.m. and Friday: 8 a.m. – 11 a.m.
Experience for yourself the benefits of massage therapy. Contact us today to schedule a convenient appointment for massage therapy in Belton.
CONTACT US »

Massage Therapy Belton, Salado TX | (254) 939-5801